The minutes from the Special NED, Inc. Board of Directors meeting is posted on our website and can be viewed here: NED, Inc. This meeting was held following the cancellation of the originally scheduled NED, Inc. and NENEDD Board meetings on February 22 due to the weather.
Two business loans were approved during the NED, Inc. meeting.
The first loan — for $200,000 — was approved for Jake and Kayla Brune, d/b/a Brick St. Precision Ag in Dodge. The Brunes are planning the construction of a new shop to expand Brick St. Precision Ag, LLC. Jake and his business partner, Jason Meyer, own and operate the business, which they started two years ago. In addition to seed sales, they offer soil testing, seed treating, and other ag-related services.
The board also approved an $85,000 loan for Katelynn and Coleman Broders , d/b/a I Wet My Plants in Wayne. The couple are planning the startup of a floral and gift shop. It will offer an array of products and services, including wedding and floral arrangements, confections, giftable items, and decor.
"NED, Inc.'s most recent loan approval is to Katelynn and Coleman Broders, who are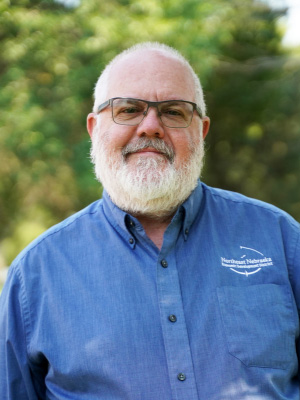 taking the opportunity to start their own floral and gift business in downtown Wayne with a very unique name 'I Wet My Plants.'   With that name, they are sure to be a huge success," said NENEDD Business Loan Specialist Jeff Christensen. "NED, Inc. also approved a loan to Jake and Kayla Brune who will expand Jake's business, Brick Street Precision Ag in Dodge. The new building will allow the business to expand to a new large shop on the east end of Dodge, where they will specialize in the crop planting market by adding technology to farmer's equipment to help them become more profitable with the use of technology. NED, Inc. looks forward to following each businesses' success in the future."
The NED, Inc. and NENEDD Board of Directors will next meet on Wednesday, March 29, 2023. The NED, Inc. meeting will start at 7 p.m. and NENEDD at 7:15 p.m., or following the NED, Inc. meeting. The agendas will be posted on the website on Monday, March 27, 2023, after 5 p.m. The meetings will be held via conference call.