NED, Inc. and NENEDD Board of Directors make dreams come true!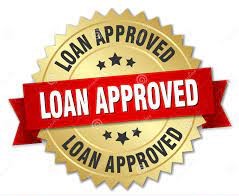 Two business loans were approved during the NED, Inc. meeting, totaling $300,000. A $250,000 loan was approved for Lowell Jepsen to purchase Midwest Machine & Tool, Inc. in Columbus. The company produces machined parts from various materials ranging from plastics, aluminum, and steels, from stainless to tool steels that can be hardened. Lisa Lawton, Elkhorn River Coffee Company, LLC in Scribner received approval for a $50,000 loan. This start-up business will serve a range of espresso coffee, teas and blended drinks using quality ingredients, of which most will be locally sourced.
During this meeting, two direct homebuyer assistance loans were approved totaling $60,000 making homeownership a reality for two families.
"Lowell Jepsen will become sole owner of Midwest Machine & Tool, Inc. (MMTI) with NED, Inc. funds.  MMTI has been in business for over 20 years and will continue to be the largest machine and tool company in the Platte County area.  Lisa Lawton's dream of starting her own coffee shop will come true with NED, Inc.'s funds." said NENEDD Business Loan Specialist Jeff Christensen.
"Congratulations to our two August homebuyers on the purchase of your new homes! Safe, affordable housing continues to be incorporated into our organization's scope of work as a top priority in the region we serve, and direct homebuyer assistance offers an innovative product to serve low-to-moderate income households that
is a benefit to the financial lenders and realtors, as well as the buyers. It is truly our pleasure to be a part of this process," said Mandy Gear, Housing Loan Specialist.
During the NENEDD board meeting, two business loans were approved totaling $340,000. A $140,000 loan was approved for Tyler and Landi Bettencourt for the purchase of the Albion Livestock Market (ALM), Albion, NE due to the current owners retiring. ALM has been around for over 100 years and will continue to give local and regional livestock producers a safe, well-established and well-maintained establishment to sell or buy livestock.
Josh and Rochelle Fleischmann were approved for a $200,000 loan to purchase a building to expand Smokin' Deisel Repair, LLC, Laurel, NE. They offer complete diagnostic and repair of modern diesel engines, heavy truck, trailer, agricultural, and automotive equipment including ECM (engine control module) programming.