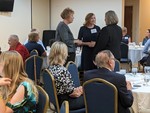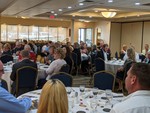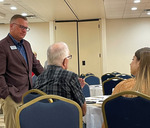 The Northeast Nebraska Economic Development District hosted its 2020-21 Annual Meeting on Thursday, July 29, at the Stables.
During the meeting, selected award winners were recognized for their contribution to economic development in Northeast Nebraska. The award winners were from the years 2019-20 and 2020-21.
Receiving the Doug Bereuter Accomplished Community Awards were the Village of Wausa in 2019-20 and the City of Laurel in 2020-21.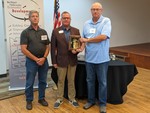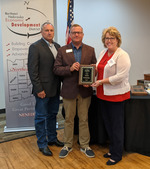 Village of Wausa                                City of Laurel
The Housing Partnership Award winners were the City of Bloomfield in 2019-20 and Art Sehi & Gutter Crew, Inc. in 2020-21.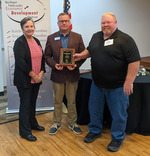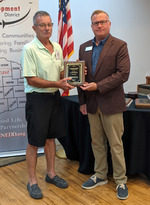 City of Bloomfield                         Art Sehi & Gutter Crew
The Entrepreneurial Advancement Award went to Adam Rief in 2019-20 and TODD's BBI International, Inc. in 2020-21.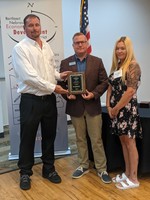 Adam Rief                      TODD's BBI International
Recipients of the Outstanding Service Award were Judy Joy, retired NENEDD staff member; and John F. Lohr, former NED, Inc. board member, for 2019-20, and Mary Plettner of Nebraska Public Power District for 2020-21.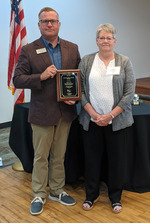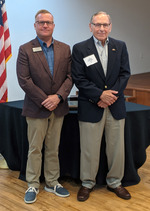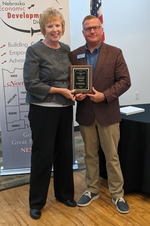 Judy Joy                                 John Lohr                            Mary Plettner
Several NENEDD staff members also were recognized with longevity awards. They were:
Mandy Gear — Mandy is the Housing Loan Specialist at NENEDD. She is celebrating 5 years at the District in August.
Martin Griffith — Martin is the Housing Specialist and has been with the District for 6 years. He celebrated his 5-year anniversary in April 2020.
Jan Merrill — Jan is a Community Planner who has been at NENEDD for 6 years. She celebrated her 5-year anniversary in April 2020.
Tina Engelbart — Tina is the Deputy Director of NENEDD. She has been at the District 16 years, celebrating her 15-year anniversary in January 2020.
Tom Higginbotham, Jr. — Tom is the Executive Director of NENEDD. He celebrated his 20th year at the District in May 2020.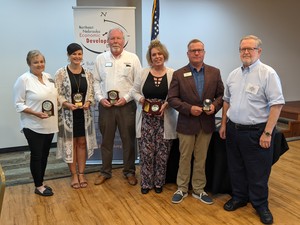 Congratulations goes out to all of the awardees. Thank you for your hard work and dedication to the communities and counties we serve.
For more information on the award winners, take a look at NENEDD's 2020-21 Annual Report by clicking here: Annual Report.
NENEDD also has unveiled it's new website. Take a look by clicking here.