The City of Norfolk will apply for a Community Development Block Grant (CDBG) Emergent Threat-Covid funding. NENEDD was approached by the Department of Economic Development at the end of March to apply for the grant on behalf of the City, after an award was not accepted by another municipality.
If awarded, the grant funds will benefit the Bright Horizons emergency shelter house in Norfolk, which is in dire need of improvements for health and safety issues.
The City is requesting $319,365.42 through CDBG Emergent Threat-Covid (EMCV) funds, of which $285,865.42 will be used for Removal of Architectural Barriers as well as accommodations to meet ADA requirements and for Covid-19 related social distancing at the Bright Horizons shelter. $10,000 will be used for construction management, and $25,000 will be used for general administration of the grant. A private donation of $1,000 has been made to the facility for a fencing project, and another $500 was received from Healthy Blue for fencing as well. The total project cost is $320,865.42.
Bright Horizons offers a confidential emergency shelter to protect vulnerable clientele, which includes battered and abused spouses and their children. The facility provides services to those fleeing unsafe situations; one-on-one advocacy with a case manager to assess a client's situation; groceries and personal supplies; and a transitional shelter for clients.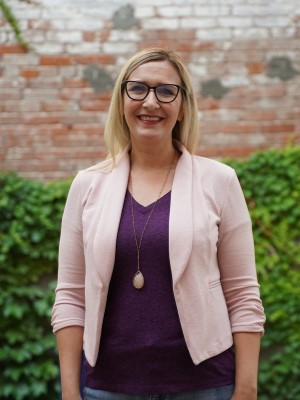 "The Emergent Threat-Covid funding provides the perfect opportunity for Bright Horizons to update their shelter house to accommodate people with disabilities, as well as to create spaces that allow for social distancing and safety and sanitary regulations," said NENEDD Community Planner Andrea Larson.  "Bright Horizons has been attempting to secure the necessary dollars to complete these improvements for some time, but until now, they were unable to find a grant which would meet their needs."
As of June 14, DED approved the Bright Horizons Improvement Project pre-application, and the full application was opened to NENEDD.
For the complete story, click here.