The minutes from the January 2023 NED, Inc. and NENEDD Board of Directors meetings are posted on our 
website
 and can be viewed here: 
NED, Inc
.
 and 
NENEDD
.
Three business loans and one housing loan were approved during the NED, Inc. meeting.
The first was a $35,000 to Riley Lane in order to purchase a coffee/food trailer based out of Fullerton. Riley plans to start Holy Cow Coffee, which will be a mobile coffee shop that will also offer snacks. The mobile food trailer will also be available for numerous events, such as county fairs, Christmas parties, weddings, and reunions.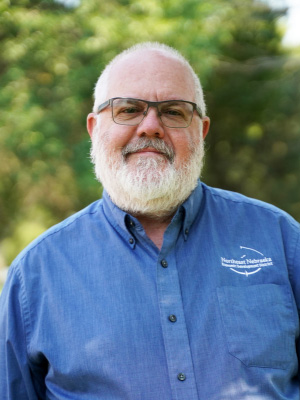 "Riley Lane has had a dream of owning his own business for several years," said NENEDD Business Loan Specialist Jeff Christensen. "NED, Inc.'s loan will help him make his dream come true when he starts Holy Cow Coffee trailer in Fullerton and the surrounding area. We look forward to his success. "
The second loan that was approved was for $115,200 to Schuyler Memorial Chapel, Inc. in Schuyler. Zach Johnson and Michaela Moravec are planning the purchase of Schuyler Memorial Chapel, Inc., a funeral home business, and the real estate holding company, located at 905 A St. in Schuyler. Schuyler Memorial Chapel offers funeral directing, embalming, and cremation services.
The final business loan was for $38,000 loan to Karla and Kevin Kahlo who are purchasing Tiny Treasures Daycare in Dodge. Tiny Treasures is located at 316 2nd St. and provides daycare for 14-15 children on a daily basis.
"This month we had three business transitions. With NED, Inc.'s loan, Zach Johnson and Michaela Moravec will be the new owners of Schuyler Funeral Chapel, which has been in business for decades. Zach, Michaela and their staff have years of experience caring for families, from all walks of life," Christensen said. "Karla and Kevin Kahlo will be taking over a local daycare business in downtown Dodge and will now be called Tiny Treasures. Daycare is needed in every community and we are pleased to see Kayla take on the ownership responsibility in their community."
The NED, Inc. Board also approved a $30,000 direct homebuyer assistance loan during its meeting. The loan will go toward the purchase of a home in Columbus. Funding will be provided by the City of Columbus Direct Homebuyer Assistance Grant. It is a 0% deferred interest loan due upon transfer of title.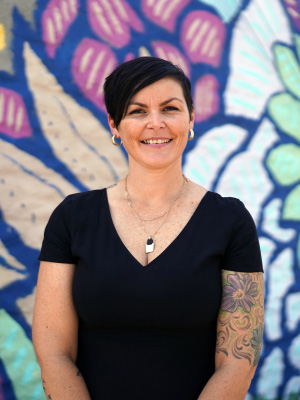 "Congratulations to our latest homebuyer utilizing direct homebuyer assistance funds," said NENEDD Housing Loan Specialist Mandy Gear. "Housing programs such as our direct homebuyer assistance program can make the life-long goal of home ownership more easily attainable, and we are so excited to be a part of such an incredible accomplishment."
One business loan was approved during the NENEDD meeting.
That loan was for $164,000 to Murray Lumber, LLC, d/b/a West Lumber in Newman Grove. Branden and Abbie Murray are planning the purchase of West Lumber, located at 215 S. 4th St. The company's primary product is lumber materials. The majority of their income comes from building shipping crates for Lindsay Irrigation in Lindsay.
"After numerous years in the construction business, Branden and Abbie Murray will be the new owners of West Lumber in Newman Grove," Christensen said. "In addition to the shipping crate construction portion of the business, the Murray's plan to offer storage space and to increase both retail sales and the construction of small sheds."
The NED, Inc. and NENEDD Board of Directors will next meet on Wednesday, February 22, 2023. The NED, Inc. meeting will start at 7 p.m. and NENEDD at 7:15 p.m., or following the NED, Inc. meeting. The agendas will be posted on the website on Monday, February 20, 2023, after 5 p.m. The meetings will be held via conference call.