The minutes from the October 2021 NED, Inc. and NENEDD board meetings are posted on our website and can be viewed here: NED, Inc. and NENEDD.
Two business loans were approved utilizing Economic Development Administration (EDA) CARES Act funding during the NENEDD meeting.
The first loan was approved for MAJAMR, LLC, in the amount of $64,000. Meredith and Chad Evert are planning to purchase Franklin's Bistro from Donna Franklin. Franklin's Bistro, located at 904 Riverside Blvd. in Norfolk, offers fabulous food, friendly service, and a great atmosphere. They offer lunch specials, evening specials and a full-service bar. With the purchase, Meredith plans to have more consistent hours, including being open on Saturday evenings.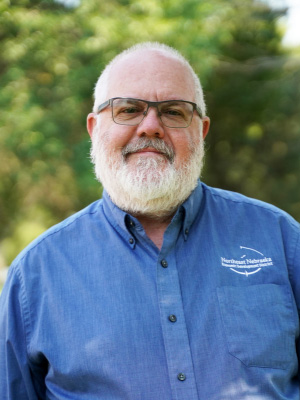 "We're confident the Evert's will continue to offer great food and service years into the future," said NENEDD Business Loan Specialist Jeff Christensen. "It's great to see Franklin's Bistro transitioning to new owners that have many years of experience."
The second loan was for $42,300 to J's Place, LLC, in Pierce. Wanda and Gregory Backus are planning the expansion of their business — J's Place. That includes the construction of a 33-foot-by-15-foot shelter attached to the front of the building; a new front door; reconfiguring the kitchen/storage area, including adding a 20-foot storage container; insulating and walls for additional office space and storage; updating the refrigerator and freezer; and updating the air conditioning and heater. J's Place offers high-quality burger and appetizer selections, as well as ice cream, including the "Pierce Pounder." During COVID, the walk-up service window is what kept the business open. The couple felt it was necessary to utilize outdoor seating in the event a similar situation arises in the future.
"The improvements Wanda and Carroll are making to J's will serve the business, its customers, and the Pierce community very well," Christensen said.
The NED, Inc. and NENEDD Board of Directors will next meet on Wednesday, November 17, 2021. The NED, Inc. meeting will start at 7 p.m. and NENEDD at 7:15 p.m., or following the NED, Inc. meeting. The agendas will be posted on the website on Monday, November 15, 2021, after 5 p.m. The meetings will be held via conference call.