The minutes from the July 2021 NED, Inc. board meeting are posted on our website and can be viewed here: NED, Inc. The NENEDD Board of Directors did not meet in July because there were no action items.
One housing loan was approved during the NED, Inc. meeting. The direct homebuyer assistance loan was for $30,000 for a home located in Columbus. This will be funded by the City of Columbus Direct Homebuyer Assistance program. It is a 0% deferred interest loan due upon transfer of title.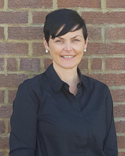 "Congratulations to our latest homebuyer utilizing direct homebuyer assistance funds!," said Mandy Gear, NENEDD Housing Loan Specialist. "Housing programs such as our direct homebuyer assistance program can make the life-long goal of home ownership more easily attainable and we are so excited to be a part of such an incredible accomplishment."
The NED, Inc. and NENEDD Board of Directors will next meet on Wednesday, August 25, 2021. The NED, Inc. meeting will start at 7 p.m. and NENEDD at 7:15 p.m., or following the NED, Inc. meeting. The agendas will be posted on the website on Monday, August 23, 2021, after 5 p.m. The meetings will be held at the City of Norfolk Offices — Training Room, 309 N. 5th St., Norfolk, NE 68701.