The minutes from the December 2022 NED, Inc. and NENEDD Board of Directors meetings are posted on our 
website
 and can be viewed here: 
NED, Inc
. and 
NENEDD
.
Two business loans were approved during the NENEDD meeting.
The first loan, for $128,800, was approved for Circle M Feed and Trailer Sales, LLC, in O'Neill. Telle and Jody Manchester are purchasing the former Sidak Feed and Trailer Sales at 49111 Highway 20 in O'Neill. The purchase includes real estate, business personal property, and inventory. It will now be called Circle M Feed and Trailer Sales, LLC, and will offer products ranging from pet food to full feed rations, inoculants, and nutritional assistance for cattle feeders. They also will sell new and used trailers, parts and service, and forage handling products.
The second business loan was approved for Tornado Alley, LLC, in Wisner for the amount of $94,512. Garrett Lampman is planning to purchase equipment to upgrade Tornado Alley, the bowling alley in Wisner at 507 Ave. E. It was formerly called Wisner Lanes/Coachman's Steakhouse. The equipment to be purchased includes replacing all eight lanes with synthetic lanes, replace pin setters, and replace the electronic automatic scoring system.
"NENEDD approved funding for two great projects in December.  Circle M Feed and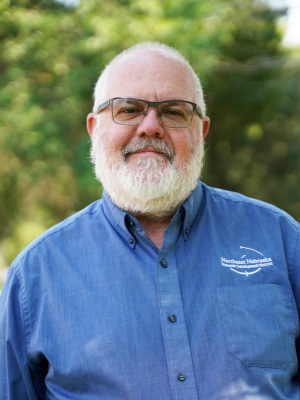 Trailer Sales in O'Neill allows for the transition of a long standing business with strong potential for a significant expansion in the future," said NENEDD Business Loan Specialist Jeff Christensen. "Tornado Alley will see great improvements to their entertainment venue in Wisner and for the surrounding area residents."
Both the NED, Inc. Board of Directors and NENEDD Board of Directors also approved the Fiscal Year 2022 audit during their meetings.
The NED, Inc. and NENEDD Board of Directors will next meet on Wednesday, January 25, 2023. The NED, Inc. meeting will start at 7 p.m. and NENEDD at 7:15 p.m., or following the NED, Inc. meeting. The agendas will be posted on the website on Monday, January 23, 2023, after 5 p.m. The meetings will be held via conference call.