The minutes from the October 2022 NED, Inc. Board of Directors meeting are posted on our
website
 and can be viewed here: 
NED, Inc
. The October NENEDD meeting was canceled.
During the meeting, the board approved two business loans.
The first loan, for $250,000, was approved for CC THOR INVESTMENTS — NOROFLK, LLC. Calvin Thor and his wife Chelsie Englund are planning the purchase of a commercial real estate office located at 110 N. 37th St., Suite 402, in Norfolk, for their business Creekwood Chiropractic Clinic, P.C. Both Calvin and Chelsie are chiropractors in the business, along with Calvin's father, who is retiring and selling his real estate in Norfolk to the couple under the newly formed real estate holding CC THOR INVESTMENTS – NORFOLK, LLC.
The second business loan was approved for River's Edge Meat Locker, LLC, in Fullerton for the amount of $200,000. Brad and Candace Gleason are planning the construction of a meat locker to be located at 104 Fuller St. in Fullerton. River's Edge Meat Locker, LLC will be a federally regulated customer-exempt slaughter and processing facility for the exclusive use of the livestock owner. River's Edge will also purchase boxed meat and function as a retail exempt meat processing business, selling meat at its own store front. When completed, the facility will feature a modern 3,900-square-foot building on 1/3 of a city block, with the capability of harvesting 60 head a month, cattle and hogs combined.
"River's Edge Meat Locker will provide a much needed service for local livestock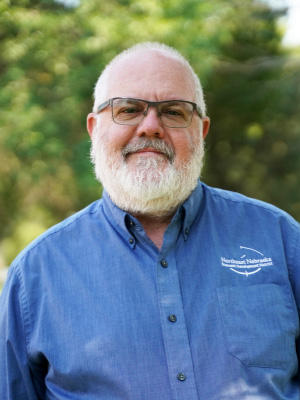 producers that continues to exist in our rural communities.  We look forward to Brad and Candace's success in their new business endeavor," said NENEDD Business Loan Specialist Jeff Christensen, adding, "It's great to see a generational transfer of business succession in our local communities with CC THOR INVESTMENTS – Norfolk purchase of real estate.  We wish Calvin and Chelsie continued success as they undertake their business venture."
One housing loan for up to $25,000 was also approved during the NED, Inc. meeting. The housing rehabilitation loan is for a 1,225-square-foot home in Hartington. Funding will be provided by NED, Inc.'s Housing Reuse Funds and is a 100% forgivable loan up to 10 years.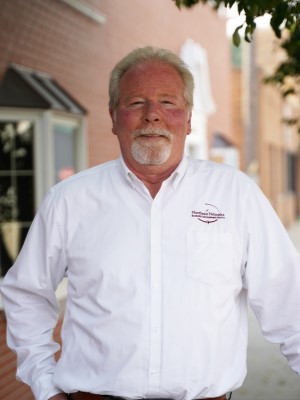 "The applicant's house is in Hartington, is structurally sound, in good condition and after repairs will meet or exceed all the required Minimum Rehabilitation Standards," said NENEDD Housing Specialist Martin Griffith. "The loan recipient is very excited and grateful to have the opportunity to make needed improvements and updates to her home."
The NED, Inc. and NENEDD Board of Directors will next meet on Wednesday, November 16, 2022. The NED, Inc. meeting will start at 7 p.m. and NENEDD at 7:15 p.m., or following the NED, Inc. meeting. The agendas will be posted on the website on Monday, November 14, 2022, after 5 p.m. The meetings will be held via conference call.