The minutes from the March 2023 NED, Inc. meeting are posted on our 
website
 and can be viewed here: 
NED, Inc
.
 The NENEDD Board of Directors meeting for April was canceled.
Three business loans were approved during the NED, Inc. meeting.
The first was a $60,000 loan to CK Grill & Bar, LLC. Chelsea Kallenbach owns 25% and her uncle, Kenny Kallenbach, owns 75% of CK Grill & Bar, LLC, south of the Loup River Bridge in Columbus. Chelsea is using the loan to purchase Kenny's portion of the business. The business is a bar and grill offering a full menu.
The second loan that was approved was a $45,000 loan to North Fork Outfitting, LLC. Jon "Tony" and Lita Stuthman are planning the expansion of their outdoor adventure rental company, North Fork Outfitting, LLC, with the purchase of equipment, inventory, supplies, and working capital. Tony and Lita started their business in 2014 with a truck, trailer, and eight kayaks. The Stuthmans would like to purchase 60 river tubes for their minnow shuttle floats, as well as 20 body boards, 20 river surfboards, and 20 stand-up paddle boards in preparation for the completion of Norfolk's 1.5-mile river trail.
"The Kallenbachs have great food and service at CK Grill in Columbus. NED, Inc.'s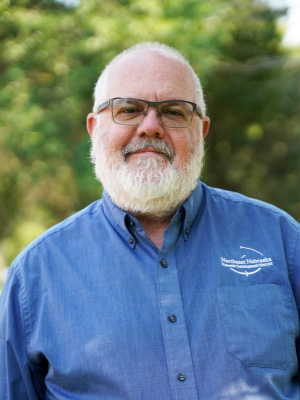 loan will assist Chelsea to have full ownership and continue to be the go-to place to enjoy a great meal in the Columbus area," said NENEDD Business Loan Specialist Jeff Christensen, adding this about the North Fork Outfitting loan. "We're excited to see the North Fork Outfitting expansion to provide more rental equipment for activities taking place on the Norfolk Riverfront Park, including kayaking, canoeing, and rafting. This is a great opportunity to promote Norfolk's newly developed Riverfront Park scheduled to be open this summer."
The final loan approved was a $50,000 loan to T&A's Tree Service, LLC. Tony Steensnes is planning the purchase of equipment to start his own tree trimming business in Fullerton. Tony will purchase a bucket truck, chainsaws, Bobcat Toolcat, grapple, hooks, and a dump trailer to get started.
​"T&A's Tree Service will continue to offer tree trimming service to Fullerton and surrounding areas with the purchase of the equipment," Christensen said. "With Tony's experience, we're confident he will have a very successful business."
The NED, Inc. and NENEDD Board of Directors will next meet on Wednesday, May 31, 2023. The NED, Inc. meeting will start at 7 p.m. and NENEDD at 7:15 p.m., or following the NED, Inc. meeting. The agendas will be posted on the website on Friday, May 26, 2023, after 5 p.m. The meetings will be held at the City of Norfolk Offices — Training Room, 309 N. 5th St., Norfolk, NE 68701.