The minutes from the October 4, 2021, NED, Inc. special board meeting are posted on our 
website
 and can be viewed here: 
NED, Inc
.
One housing loan and one business loan were approved during the NED, Inc. meeting.
The direct homebuyer assistance housing loan was for $27,000 for a house located in Genoa. Funding will be provided by NED, Inc.'s regional program and are 0% deferred interest loans due upon transfer of title.
"The Direct Homebuyer Assistance program is an instrumental tool for clients that would like to purchase a home but don't quite have enough saved to make the initial down payment," said NENEDD Housing Loan Specialist Mandy Gear. "This homebuyer has been great to work with, and we are thrilled to partner with him to help ease the financial burden and make his vision of homeownership come to fruition. Congratulations!"
Also during the NED, Inc. meeting, the board approved a $81,600 loan to Kander Property Investments, LLC, d/b/a K's Marketplace in Stanton. Tony Kander is planning to purchase Emmett's Foodtown in Stanton, whose current owners are preparing to retire. The store offers products from the Associated Wholesale Grocers distributors list of products. He also will offer new items, such as deli-style products, fresh baked goods, catering and alcoholic beverages.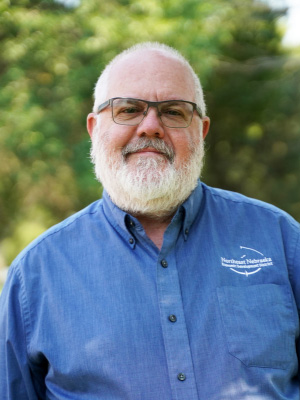 "A local grocery store is an integral part of every community," said Jeff Christensen, NENEDD Business Loan Specialist. "It's great to see a life-time local resident purchase Emmitt's Foodtown and continue this business which has been in Stanton for nearly 50 years."
The NED, Inc. and NENEDD Board of Directors will hold their next regular meetings on Wednesday, October 27, 2021. The NED, Inc. meeting will start at 7 p.m. and NENEDD at 7:15 p.m., or following the NED, Inc. meeting. The agendas will be posted on the website on Monday, October 25, 2021, after 5 p.m. The meetings will be held via conference call.