The minutes from the March 2022 NED, Inc. and NENEDD Board of Directors meetings are posted on our website and can be viewed here: NED, Inc. and NENEDD.
Two housing loans were approved during the NED, Inc. meeting.
The first loan of $25,000 is for a 1,000-square-foot home in Columbus. Funding will be provided by NED, Inc's housing reuse funds and is a forgivable loan over 10 years.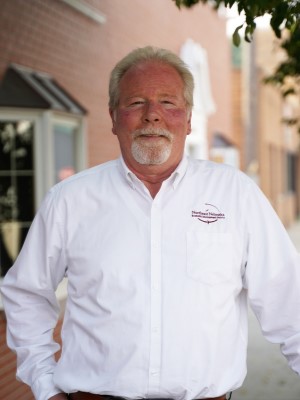 "The NED, Inc. Board of Directors approved one loan applicant for Owner Occupied Housing Rehabilitations funds up to $25,000. The house is in Columbus, is structurally sound, in good condition and after repairs will meet or exceed all the required Minimum Rehabilitation Standards," said NENEDD Housing Specialist Martin Griffith. "The loan recipient is excited and grateful to have the opportunity to make necessary improvements and updates to her home that will increase its  accessibility."
The second was a direct homebuyer assistance loan for $30,000 for a house located in Columbus. Funding will be provided by the City of Columbus Direct Homebuyer Assistance Grant. It is a 0% deferred interest loan due upon transfer of title.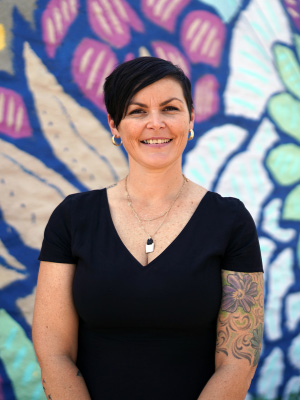 "Congratulations to our March homebuyers! They were extremely grateful for this opportunity and are excited to be homeowners, which was made possible with funds from our direct homebuyer assistance program, to help ease their financial burden and make the initial down payment," said NENEDD Housing Loan Specialist Mandy Gear. "We wish them all the best in their next chapter!"
The NED, Inc. Board also approved two business loans during the meeting.
The first was a $140,000 loan to Flat Water Meats, LLC in Snyder. Dustin Davis and Evan Gibson have formed Flat Water Meats, LLC and are planning the purchase of Prenzlow Meat Locker, 102 W. 3rd St., in Snyder. They will continue the custom-exempt plant slaughtering and processing livestock for the exclusive use of the livestock owner. The business also will continue to purchase boxed meat and function as a retail exempt meat processing business selling meat at its own retail store front.
The second loan, for $45,000, was to Vet. Clinic, P.C., in Elgin and St. Edward. Jeremy Young, DMV, is planning the renovation of his veterinary clinics in Elgin and St. Ed. In Elgin, the work includes HVAC, flooring, new overhead door, and exterior sandblasting. In St. Ed, work includes a new insulated overhead door, windows, front door repairs, and some pen maintenance.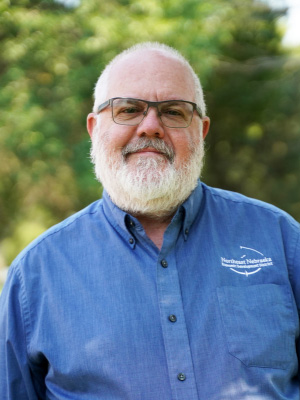 "It's been great working with Dustin and Evan to transition ownership of a local Snyder business, Prenzlow Meats, which has a 100-year heritage as a slaughtering and processing livestock plant.  The new owners served in the Marine Corps together and look forward to taking over the business with continued success," said NENEDD Business Loan Specialist Jeff Christensen. He added, "Jeremy Young, DMV, and his staff will have improved facilities in Elgin and St. Edward with NED, inc. funds.  These improvements will also improve energy efficiency."
The NED, Inc. Board also appointed a budget and nominating committee for 2022-2023. They are: Jerry Engdahl, Jim McCarville, and Shannon Stuchlik.
A budget and nominating committee was appointed during the NENEDD Board of Directors meeting as well. They are: Sally Ganem, Loren Kucera, and Charlie Bahr.
Also, during NENEDD's meeting, Jon Roberts, Senior, Location Strategies with MarksNelson, gave a presentation on Project Connect. In June 2020, NENEDD received a CARES ACT grant from the U.S. Department of Commerce, Economic Development Administration (EDA) Denver Regional Office to prepare for and respond to the coronavirus.
One of those activities resulted in the hiring of MarksNelson, LLC to conduct a Co-Working and Virtual Meeting Space Analysis for NENEDD's region. The goal of Project Connect is to establish and grow a network of coworking spaces throughout NENEDD's region.  This was accomplished by developing a competitive site search to both identify interested communities and viable locations.
In the end, six communities participated in the three-step analysis. They are, the City of Norfolk, City of Columbus, City of Fremont, City of Wakefield, Cuming County, and Pierce County.
"The NENEDD region is well positioned to create and grow a coworking network with Project Connect.  Each of the six communities that were identified as targets for the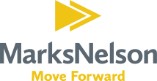 initial phase of the project were at various stages of planning new coworking spaces prior to Project Connect," Roberts said. "Our analysis shows that each one of these communities can support a viable space as part of the network, so supporting these communities' efforts through funding and other assistance will be a key step in this process.  With a wave of new federal funding programs, such as the American Rescue Plan Act (ARPA), and existing programs through the Economic Development Administration (EDA) there are several funding opportunities that these communities can take advantage of in the coming months, with the assistance of NENEDD. With this network, NENEDD can position its region as a pioneer in creating sustainable coworking spaces in rural communities."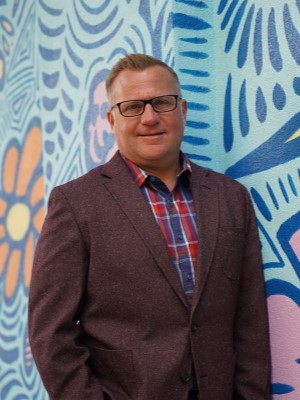 "This project was a great analysis of the need to have co-working spaces available in the region," said NENEDD Executive Director Thomas L. Higginbotham, Jr. "This analysis will be the tool to move these potential spaces to the next level."
The NED, Inc. and NENEDD Board of Directors will hold their next regular meetings on Wednesday, April 27, 2022. The NED, Inc. meeting will start at 7 p.m. and NENEDD at 7:15 p.m., or following the NED, Inc. meeting. The agendas will be posted on the website on Monday, April 25, 2022, after 5 p.m. The meetings will be held at the City of Norfolk Offices — Training Room, 309 N. 5th St., Norfolk, NE 68701.