The Nebraska Department of Economic Development (DED) has announced awards totaling approximately $5.3 million to 14 recipients under the Community Development Block Grant (CDBG) program's Public Works funding opportunity. Two of the grant recipients are in Northeast Nebraska — Newcastle and Wayne.
A federal Department of Housing and Urban Development (HUD) program, administered by DED on behalf of Nebraska's non-entitlement communities, CDBG dollars exist to help communities tackle projects that enhance public health and safety, economic well-being, local vitality and quality of life. The announced Public Works awards total $5,331,787 and will support crucial facility and infrastructure projects, from new sidewalks and fire hydrants, to fire safety, to critical flood control and everything in between.
"Local infrastructure is a central part of economic development that cannot be overlooked," said DED Director Anthony L. Goins. "The CDBG Public Works program allows us as a state to support communities as they make a positive impact through infrastructure projects that enhance their well-being and potential for growth."
Project descriptions in Northeast Nebraska were:
Village of Newcastle: $435,000
The Village of Newcastle is preparing to implement a street improvement project involving two streets within municipal limits.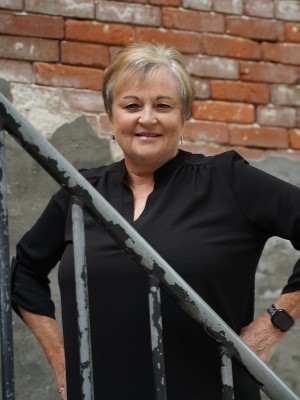 "The Village of Newcastle was awarded a CDBG Public Works grant, which will be used for street improvements on Main and Louis Street. Not only will the street improvements meet many of the target area's infrastructure needs, residents within the project area will have safer, more accessible streets," said NENEDD Community Planner Jan Merrill. "Additionally, the area will be more visually pleasing, encouraging additional social and business interactions, as well as enticing new families to the community."
City of Wayne: $303,000
The City of Wayne will be using CDBG funds to improve an existing swimming pool bath house to become an all-season recreational facility to house events such as picnics, Boy and Girl Scout meetings and family reunions, and to create an ADA-accessible trailhead and connect the park to Wayne's already established trail system. The project will also include a pathway that will be ADA compliant, which will connect the facility with the trails.
"Congratulations to the City of Wayne on their CDBG Public Works grant," Merrill said. "Wayne is committed to promoting a family-friendly community by ensuring the City Pool Park remains a viable asset to the community."
To read more on the entire list of recipients and their projects, click here.