The City of Plainview, Pierce County Economic Development group and the Nebraska Workforce Housing group, part of the Nebraska Department of Economic Development, hosted an open house with organizers and builders at the new townhome units that are being built on North 4th Street in Plainview.
The four-unit project, made possible with a grant from the Nebraska Affordable Housing Trust Fund will likely be completing its first living space this week, said investor and owner Jim Meuret – along with his wife, Laurie, and their sons, Matt and Sam. Meuret said that the second unit should be livable in another week, and the final two may be finished as early as the end of the month.
"With COVID and rising costs as slowdowns, we're proud to provide quality, affordable housing to the community of Plainview," said Jim Meuret. Meuret said whether this housing goes to provide workforce living spaces directly, or allows residents to vacate their larger homes to allow for families to live in them, both will have an impact on the housing needs in the community.
Around 50 onlookers, representatives, committee members, City Council representatives, Mayors and officials, including State Senator Barry DeKay were in attendance last Thursday for the ribbon cutting and presentation and viewing of the first near-finished unit.
City of Plainview Economic Developer Susan Norris emceed the ribbon cutting portion, introducing and thanking everyone in attendance for their participation in the large-scale project – from Senator DeKay to DED representatives, Northeast Nebraska Economic Development group members, contractors and builders and suppliers, and Plainview's officials as well.
In a second event of the day, held just prior to the Plainview ribbon cutting – Plainview native Darin Zuhlke, owner of Zuhlke Properties opened a similarly funded housing project in Pierce.
The Plainview units have 1,486 square feet of living space, with 611 sq ft finished garage space for a total of 2,047 square feet per unit, with green space on the outside, all new appliances, two bedrooms and two bathrooms and a two-car garage. As part of the Nebraska Workforce Development grant projects, three of the units are also relatively income-based – a single person with income of around $61,600 or less, or two persons with $70,400 or less, can qualify for reduced rent through the housing funding.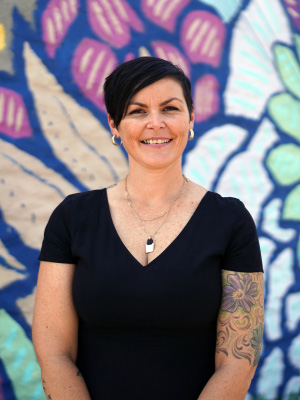 "Congratulations to the Cities of Pierce and Plainview on the completion of their newly constructed townhomes! These projects are the result of persistence and hard work from both city staff and Pierce County Economic Development and aim to increase property values, create more jobs, stimulate community growth, inspire economic health, provide local tax benefits, and produce more sustainable homes," said NENEDD Housing Loan Specialist Mandy Gear. "It was a pleasure to partner on both of these projects and we are excited to see their impact, not only on Pierce County, but for all of Northeast Nebraska."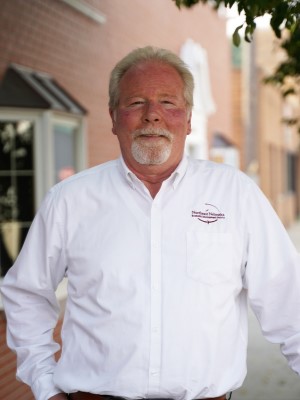 "NENEDD Housing Specialist Martin Griffith added, "NENEDD commends the cities of Pierce and Plainview, along with the local investors, on their efforts to expand the local housing stock of safe, decent, and affordable housing with the addition of six and four new rental townhomes respectively. We are proud to partner on these two projects and we look forward to assisting many more of our member communities with projects such as these."