The minutes from the February 2022 NED, Inc. Board of Directors meeting are posted on our 
website
 and can be viewed here: 
NED, Inc.
One direct homebuyer assistance loan was approved during the NED, Inc. meeting. The loan, for $30,000, is for a house located in Columbus. Funding will be provided by the City of Columbus Direct Homebuyer Assistance Grant. It is a 0% deferred interest loan, due upon transfer of title.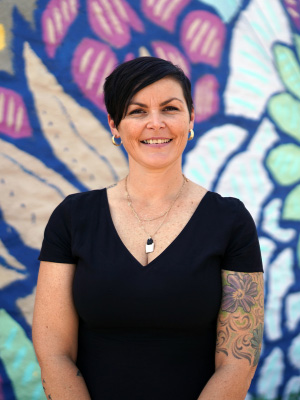 "We wish all the best to our newest homebuyers! Buying a house is a lot of hard work but so worth it," said NENEDD Housing Loan Specialist Mandy Gear. "May your new place bring you years of happiness and enjoyment."
The NED, Inc. Board also approved two business loans during the meeting.
The first was the approval of accepting $125,000 Community Development Block Grant Revolving Loan Fund (CDBG RLF) funds from Knox County for a loan to Jhett and Morgan Avery, d/b/a Avery Welding near Verdigre. The Averys are planning the purchase of a building located at 88182 Highway 14 near Verdigre to expand their welding business, which is currently operated from a shop west of Center. The 72-foot-by-144-foot building sits on 4.20 acres next to the Verdigre Sale Barn. Jhett provides portable welding services, cattle equipment manufacturing, and repair shop.
The second loan was for $114,515 to Nihira-SAN, LLC, d/b/a NoFo Pizza & Cafe — Norfolk. Caleb Nihira and his wife, Jody Gibson, are planning to open NoFo Pizza & Cafe at 501 W. Norfolk Ave. in downtown Norfolk. NoFo will be a one-of-a-kind casual dining bakery, pizzeria, and all-day cafe specializing in handcrafted pizzas, breads, pastries, deli sandwiches, and a small menu of items. Caleb also owns/operates the North Fork Bread Company on Benjamin Avenue in Norfolk.
"NoFo Pizza and Café will be a great addition to Norfolk's vibrant and friendly downtown district where people enjoy shopping, eating, living, and working," said NENEDD Business Loan Specialist Jeff Christensen, adding, "Avery Welding's move to their new building will allow them to expand their welding services that specializes in portable welding, custom pipe fencing, fabrication and repair."
The NED, Inc. and NENEDD Board of Directors will hold their next regular meetings on Wednesday, March 30, 2022. The NED, Inc. meeting will start at 7 p.m. and NENEDD at 7:15 p.m., or following the NED, Inc. meeting. The agendas will be posted on the website on Monday, March 28, 2022, after 5 p.m. The meetings will be held via conference call.